How do i get a job? That's the question.
The entire existence of a man is premised on providing for needs which makes his sojourn on earth comfortable and convenient.
These needs are nestled in man's instinct for survival, a ploy utilized to source and provide for his needs.
From the moment man began to hunt for games to quell his hunger to the time he had to make clothing from animal hides and skin to cover his nakedness for warmth, man had begun an adventure into a path that would define a craving for self-sustenance.
Whether it is a skilled or unskilled job, man always finds a way of securing a means of livelihood through various job engagements. Jobs are casual or occasional work with paid benefits, and these benefits are among the factors taken into consideration before a job search.
Driven by this simple desire to meet his physical and emotional needs, man had launched into a search for a source of providence. This act has evolved into job uptakes and career pursuits, a pattern that has become a norm for years now.
How has the desire for self-providence influenced your job choices?
Has the search for jobs been as easy as you had anticipated?
If the answer to the above questions is no, then grab a seat and settle in to have a good read. This article will provide the necessary information required to get a job.
Many people seek jobs to gain financial independence, monetary acquisitions, and communal participation. However, some of these reasons are beyond the need for a job because several job choices are borne out of a passion for a chosen career.
From a contextual approach to this topic, let us review the different types of jobs from the industry perspective.
Technology
Front end developer
Back end developer
Computer programmer
Database administrator
Computer systems administrator
Programmer
Software developer
Web developer
Business
Administrative assistant
Accountant
Advertising officer
Chief financial officer
City manager
Chief operating officer
Financial advisor
Human resources
Insurance agents
Investment bankers
Bankers
Research analyst
Medical
Doctor
Certified nursing assistant
Forensic psychologist
Psychologist
Registered nurse
Orthodontist
Paramedic
Mental health consultant
Pediatrician
Psychiatrist
Social worker
Physician assistant
Arts
Actor
Architect
Art auctioneer
Art appraiser
Artist
Curator
Museum jobs
Music conductor
Education
Music teacher
College professor
Virtual tutor
Teacher
School jobs
Law Enforcement Jobs
Border control agent
Criminal justice
Correctional officer
Federal law enforcement
police dispatcher
Special agent
Uniformed secret service officer
Media
Book publishing
Freelance writer
Public relations
Web developer
Developer
Writer/editor
Aviation
Aircraft dispatcher
Airline pilot
Aircraft mechanic
Federal air marshal
Flight attendant
Transportation security officer
Service Industry
Bank teller
Call center
Hairstylist
Personal fitness trainer
Legal
Sales
waiter
The jobs mentioned above are industry-specific, and the requirements for a role in these industries are structured to suit different career goals and industry objectives.
So, given these details, the steps involved in securing a job will be unveiled as we continue.
How Do I Get A Job?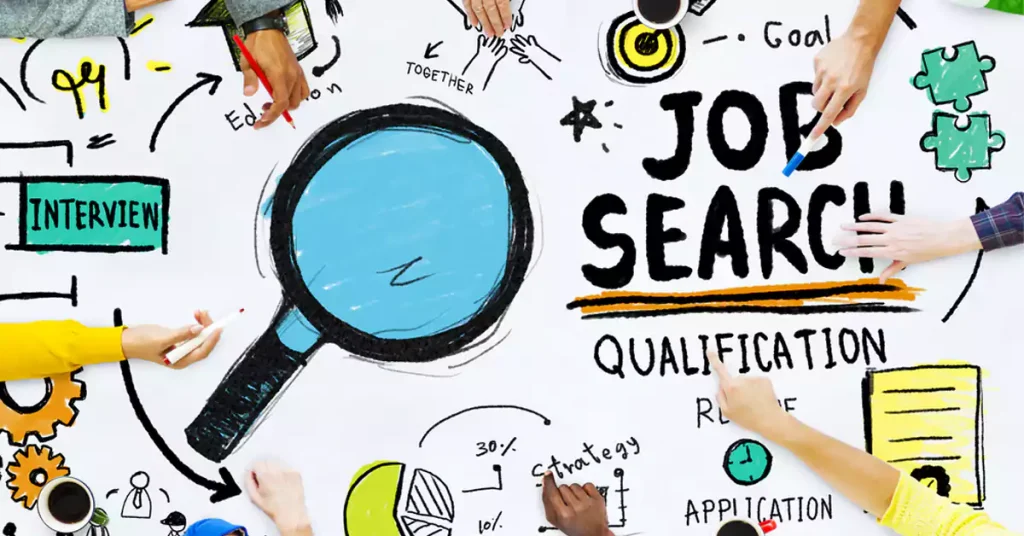 Getting a job in this era has become simplified with the emergence of web platforms and social media presence. As a result, several job agencies and recruiters have taken advantage of these online platforms to source employees, and the number of workers employed over time has continued to soar.
The job specification for each employer differs from one industry to the other, and intending employees must meet these requirements to secure a chance in the firm.
What are the steps required for getting a job? From the preparation for the interview to the moment you walk through the employer's door, a series of well-thought-out plans are harped on a job-driven intent.
Below are tips that will aid your job search and give you access to that job with ease.
Be Clear About Your Job Niche
Applicants must be specific with their job search as this step can only increase their employment chances. Getting a job goes beyond writing an application, as most job recruiters seek much more than that.
Most of these job vacancies are threaded through the eyes of job-specific roles designation, a method used by recruiters to evaluate their search and target applicants who meet their requirements.
So, an applicant must ensure that the application is well within their scope of skill and qualifications. Let the job search embrace skills required in the recruiting advertorial.
Do not try to juxtapose your qualifications with another, as this will only thin out your chances of employment.
Imagine applying for a program developer's job with a graphic designer qualification. This scenario is a clear case of putting a square peg in a round hole, a formula that will undoubtedly ruin an applicant's employment chances. Here are a few tips
Check out the recruiter's website or portal for information about the company before making an application.
Ensure that the written application captures the skills and other requirements specified for the job role.
Prepare A Job Search Alert Channel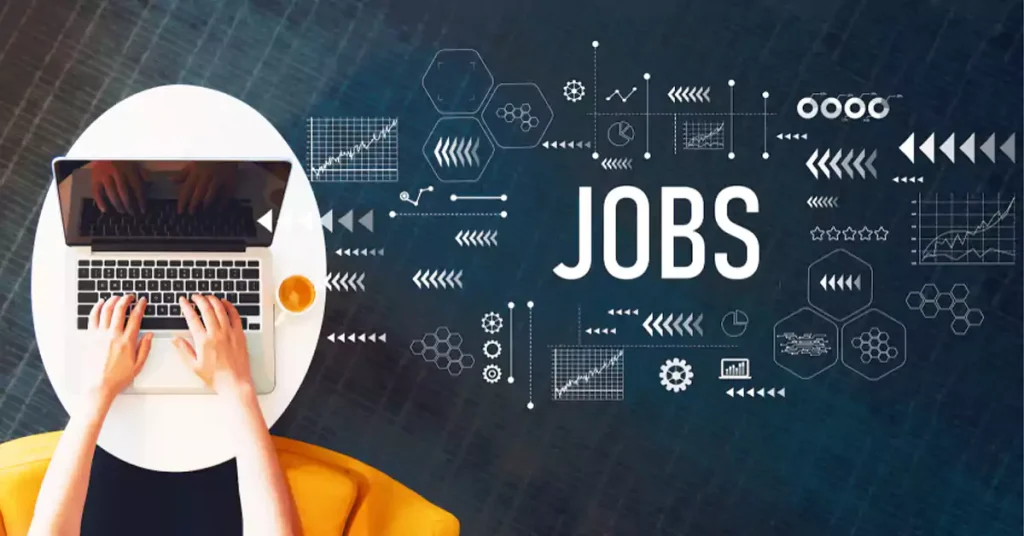 Social media and all other online platforms are brimming with job updates, and an applicant can leverage this medium to receive job alerts and updates from different recruitment sites.
There are recruiters or online job platforms that would require an applicant to submit their resume before job availability to keep an applicant updated about vacancies and new openings in the organization.
This is when an applicant should utilize their social media presence to harness these employment opportunities. A constant visit to job boards, primarily online, will give an applicant first-hand information about job openings.
In addition, an applicant can sign up for newsletters and notifications from these recruiting platforms and stay in touch with events in these firms.
Define Your Intent With A Clear Resume
A resume is a brief introduction of your skills and employable potential. It is the first contact between an applicant and an employer and makes the biggest impression before the interview.
This goes to show that the resume should not be treated lightly as employers are keen on the potential you are bringing to bear to their establishment.
A resume contains;
Basic information
Skills and certifications
Work experience
Results, awards, and achievements
Since these are the major highlights of a resume, an applicant should be apt with a summary, which becomes a determining factor in the selection process. Therefore, let your intentions align with the organization's objectives and be quite expressive with this motive on your resume. Here are a few tips;
Write a resume that aligns with the recruiter's interest and if that is an arduous task, employ the services of a resume builder.
Let your resume convey your application in intent in simple but compelling words.
Highlight Your Skills And Potential
As an applicant, the entire process of writing an application is to secure a job. So, try to be generous with the information you provide in the resume. Highlight your skills, especially the transferable ones, and shed some light on your potential.
Every recruiter or business owner wants to know the value or unique proposition accrued to their firm when employed. A brief touch on your achievements in your previous place of work will provide an extra advantage. Here's a tip;
To increase your chances of employment, writing skills are required by the recruiter. You might have several skills by training or education but try and streamline your skills to match the company's requirements.
Attend Job Fairs And Workshops
Several job fairs and workshops are intended to create awareness about job openings. These workshops are either done virtually or physically, and an applicant can also increase their job search scope with these fairs or seminars.
Tip
Look up job fairs and workshops online and in other media prints to be updated with upcoming events about job vacancies.
Be Ready For The Interview Process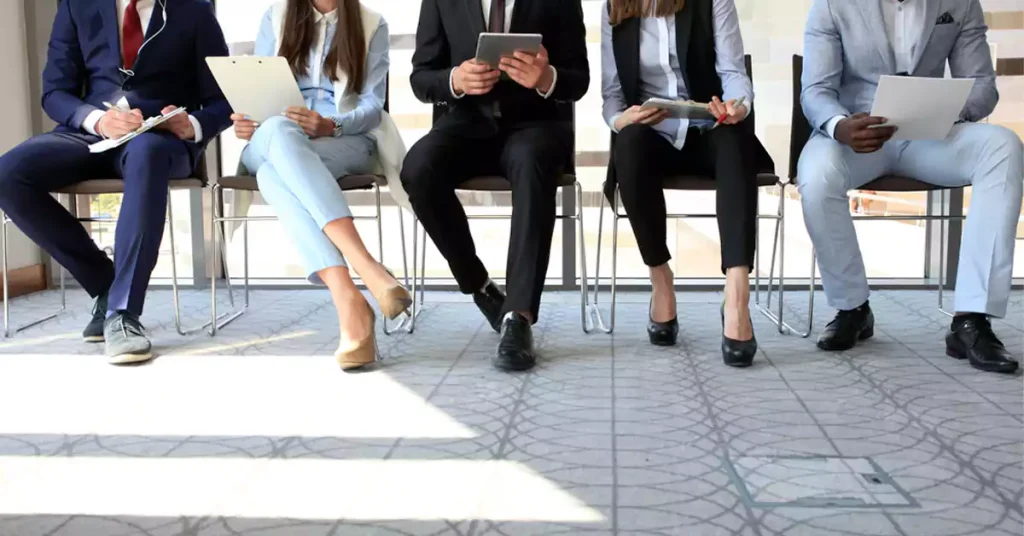 This is the focal point of any application process. It is the crescendo of the steps as the applicant is expected to meet the recruiter one-on-one through this medium.
Interviews are either done virtually or physically, and this process helps establish a formal connection between the recruiter and the applicant.
An applicant should be punctual and arrive at the venue on time. This shows responsibility and objectivity, promoting an emotional disposition towards the applied job.
The applicant's appearance is also a thing that should be given attention, as showing up in shabby and unkempt attire might be a ticket out of the show. Every firm employee is an ambassador of the company, representing the brand and promoting its objectives. So, appearance is among the work ethics that most establishments do not take for granted.
Have A Positive Disposition Towards The Job Application
Not every applicant will be lucky to secure a job with their first application. Sometimes, it might take more than just one application to secure a job, thus the need to keep an open mind and have a cheerful disposition towards every job application that is submitted.
Conclusion
Getting a job goes beyond writing an application, and this article presents readers with information that can make this process hassle-free and result-oriented.
When you find that job offer that suits your specifications, the next thing you'd want is prepare to 'kill it' at that job interview.