How To Apply For Small Business Grant In Canada
Funding for startups can pose a tedious task, especially at the early stage of the venture. Therefore, the responsibility falls to the business owner to work towards the sustainability of the investment.
Ensuring a business goes beyond the launch phase requires good funding besides business entrepreneurship skills. To apply for these business grants, an entrepreneur or business person must have an idea of the sources of the fund.
Firstly, the grant solicitor must fulfill specific requirements that are obtainable within the tenets of the law in Canada. For eligibility, the person seeking a grant must understand the type of grant sought to enable a defined application approach.
Oh! before i forget, you should know how to write a business plan before embarking on this journey.
Before we begin to go through the processes required for applying for small business grants in Canada, let us consider the types of grants as this will guide grant seekers.
Types of Grants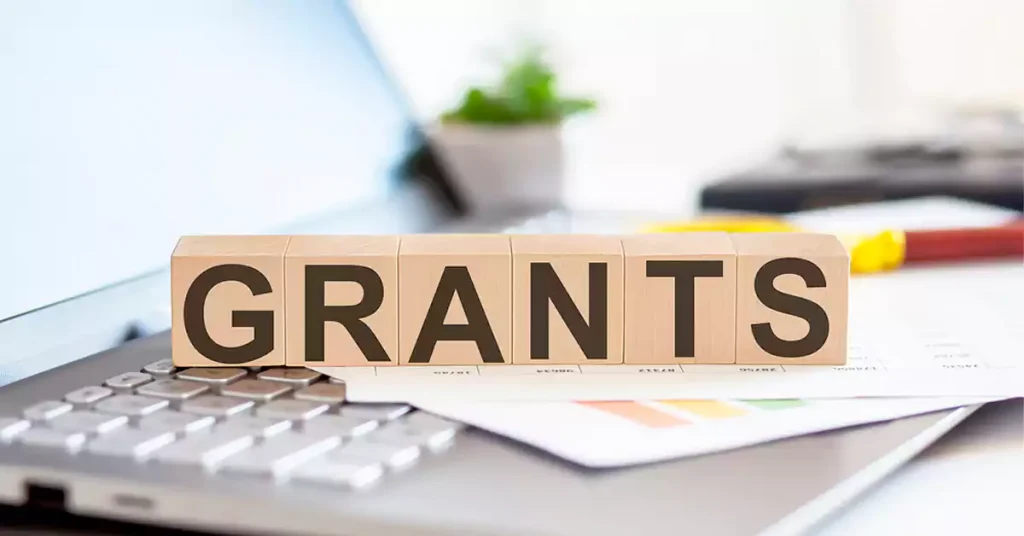 Federal grants
State grants and Contracts
Foundation grants
Federal Grants
Federal grants are often made available periodically to citizens to aid economic situations. It is awarded to organizations or individuals to enhance business or projects.
Federal grants are further divided into
Categorical grant
Block grant
Earmark grant
State Grants & Contracts
State grants and contracts are grants awarded by the Federal Government to the States to enable the State Government to conduct localized projects that target the citizens at that level.
It is a widespread consensus that the State Government is closer to the citizens as it employs a localized operating system. The grant is transferred to the State Government from the Federal Government and then assigned to fund projects citizens conduct after meeting the funding criteria.
State grants are also divided into two
a) Formula grants
b) Discretionary grants
Foundation Grants
Basically speaking, foundations are non-profit organizations, and they aid institutions, organizations, or individuals with funds, usually on a note of a charitable cause.
The funds or grants provided by foundations are non-refundable, but that does not mean that they throw money around for anyone to just pick up.
Following some guidelines and application steps provided by these foundations, they can assess the profitability and sustainability of a venture before any grant is approved. The policies or requirements vary from one foundation to another.
Foundation grants are further divided into two, and they are;
Private foundations
Grantmaking public charities
Private Foundations
Private foundations get funding from families, individuals, or corporate organizations, but this noble cause is tethered to a requirement. Private foundations are expected to give out a certain percentage of their assets every year.
For instance, The Bill and Melinda Gates Foundation is the largest private foundation in the U.S, with over $38 billion in assets. They are devoted to several charitable causes ranging from grants to scholarships.
In Canada, the Canada Revenue Agency, a branch of the Canadian government, regulates private foundations.
Under Canadian law, since 1967, a private foundation has been controlled by a single donor or a family through a board formed by a majority that should be more than 50% of its membership.
Canadian law does not allow private foundations to engage in any business activity except the charitable program, which is the primary objective of their operation.
Grantmaking Public Charities/ Public Foundation
Public foundations are vast with fund outsourcing as they get their finance from multiple sources. These sources include organizations, individuals, and corporate entities.
They can also reach out to other support groups by engaging in fundraising activities and other public financial support programs.
In Canada, all financial supporting programs such as small business grants, incentives, and tax breaks do not usually promote any of these funding programs hence the need to do a grant program search to find out available offers.
Giving a detailed explanation of the grants provides a grantee with ample information about the type of grant application to make. Now, we can talk about how to apply for a small business grant in Canada.
Steps Involved In Applying For A Small Business Grant In Canada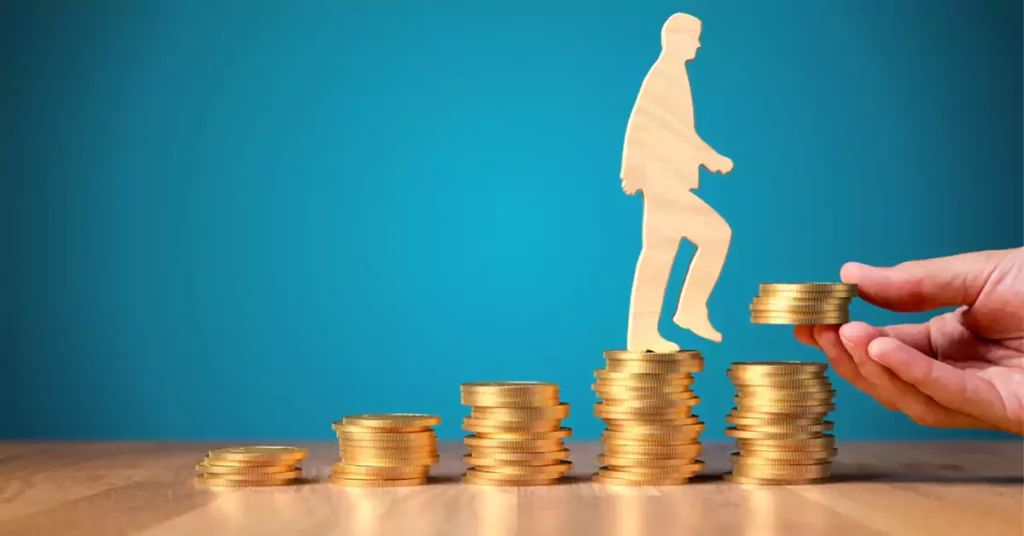 Though foundations are often graced with charitable donations, none of these organizations throws funds around without caution. As a result, accessing grants from these institutions requires some steps.
These are the steps we will be considering in this section of the article.
What Are Your Funding Needs?
A grantee should be articulate about the funding needs. In addition, the reason for approaching a foundation or an institution for the grant should be well defined.
These organizations need to know if a grantee is grant worthy and ensure the sustainability of disbursed funds.
The grantee can break down the funding needs to align with anticipated funds. For instance, a grantee or businessperson seeking a grant of $5,000 can do a breakdown analysis of these funds concerning each need.
For a grant request of $5,000, a breakdown can be in this format
a) Hiring & training of work personnel – $1,000
b) Acquiring new work equipment & machineries – $2,000
c) Marketing and business promotion aids – $500
d) Business logistics- $500
e) Paying workers and cash flow aid- $1000
A defined fund need enhances a grantee's chances of having their grant approved, and so a detailed need-approach method should be employed in this regard.
How Much Funds Is Needed?
Making an open-ended grant request without affixing any amount to the grant application request is the same as not asking. As earlier mentioned in the previous section, these foundations want to ascertain the viability of your request.
And ascertain the viability of these requests, a detailed application should entail a fixed sum of your funding need.
Include a sum for your fund need, as this helps validate your application to some extent.
Provide A Business Plan
A business plan is an iterated decision or project on paper or readable medium about a business. The goal of the company is clearly stated to promote objectivity and goal-orientedness.
The methods employed for obtaining these goals are outlined, whether it be the short-term goals or long-term goals. Finally, all these goals are written down to strengthen performance and results.
A businessperson or grantee who seeks funds for a business must establish a valid reason for the fund request. In addition, the grantee must disclose the intent of the business to the grantor to convey transparency; the grantee can do this through a business plan.
A good business plan provides the following.
a) A business plan communicates a businessperson's goals to investors and employees about what the business is all about
b) It also explains the business dynamics and strategies employed in carrying out a business day-to-day task
c) A good business plan also explains the business costs, sources of funding, and anticipated income
In other words, a written business plan can convey the need for a grant request and enhance grant approval.
Have An Industry Target Approach Application
There are various kinds of fund/grant aid in Canada, and a businessperson must apply within the specific area of business interest.
Here are the several types of grant aid as applicable in Canada
Student aid
Health grants
Business grants
Arts, culture, and sports grants
Environmental funding
Research grants
And business grants which form the primary content of this article, are further divided into diverse categories.
In Canada, business grants fall under these categories;
Government Financing Programs
Here, there is a list of personalized government funding for any businessperson. In addition, grants and funds can be accessed by grantees on this portal.
Loans & Capital Investments
A businessperson applying for a small business grant in Canada can access government loans under this platform.
They can also have opportunities to acquire loans and have access to loan guarantees, venture capital, and other forms of debt and equity.
Wage Subsidies
A businessperson or grantee who needs funds or subsidized labor costs can apply for this grant.
For hiring skilled workers at a reduced cost, the wage subsidies can effectively provide this finance to aid a business.
Funding For Superclusters
These funds provide financial support for the development of business-led innovation clusters in Canada.
Grants, Contributions & Other Financial Assistance
These are public funds that assist businesspersons in improving and strengthening their businesses.
Tax Credit
Tax credits are offered to businesspersons to provide them with the full potential of tax benefits to help reduce business costs.
Research Grants
Research grants are made available to business owners who intend to pursue research within their field of business.
These aids and grants open more business opportunities as these enterprises are empowered to take up innovative steps that can boost their businesses.
Write A Compelling Grant Application
If a compelling grant application is not attached, the organization might turn down a grant request even after following all the steps mentioned in the previous section of this article.
A businessperson or grantee might seek expert help with writing a grant application. Conveying your interest in pursuing a grant should be written in the most fluent, readable, and accessible way to the grantor or foundation.
So, take your time to do an excellent job by ensuring your thoughts are well iterated, and the reason for the grant is explained in the simplest way possible.
Also get useful information here on how to apply.
Conclusion
Applying for a small business grant in Canada should not be a dilemma, as the tips mentioned above are meant to guide any businessperson in Canada to grow their business.
For startups and existing businesses, a growing business speaks volumes about the well-being of a company, so it's pertinent that companies take steps to ensure that they are thriving and sustained.