This article offers you various ways that you can grow your business on social media. There are countless reasons why people have their businesses on social media, some of which are to generate leads, for brand recognition and visibility, to get more sales, more clients and so on.
Regardless of your goals, for you to grow your business on social media, you need to know how to do so and do it right.
Unlike the traditional market space, social media has made it easier for clients and vendors to interact regardless of the geographical location, share values and even build a large network around the world. This is mostly called a community.
Social media has been of great help to many businesses and is going to be around for a very long time.
It is proven to have 10xed sales, increased brand awareness and even customer loyalty, so there is no better time to utilize this powerful tool than now. so let's get to it already.
How Do You Grow Your Business On Social Media?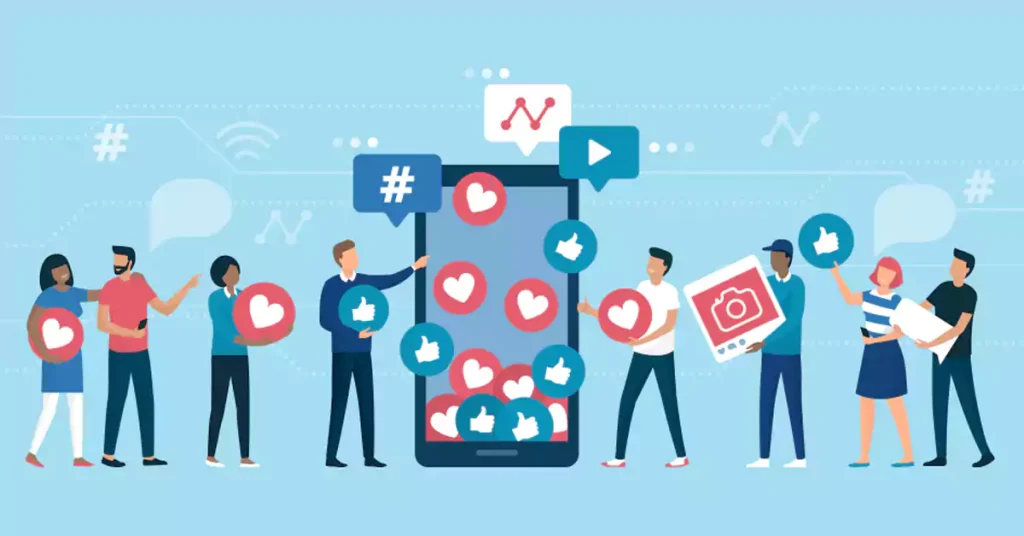 Analyze your audience
Develop a brand voice
Create a content plan
Give Values
Avoid being Sales
Observe trends
Use Ads
Collaborate with influencers
Build trust with your audience
Create a community
Analyze Your Audience
We believe your business is already on social media. You chose the right platform, and there is some level of activity on your platform.
If not, that is the first step to take. Once this is achieved, the next crucial step is to analyze your audience because you don't want to end up selling the right products or services to the wrong audience.
This is really frustrating and not healthy for your business. So what do you do? You analyze your audiences in terms of;
Geographical location
Demographics
Gender
Interest
Age range
Doing this simply helps you to identify your unique audience/potential customers and adapt your messages or content to their interests and level of understanding.
Develop Your Brand Voice
There are so many voices being heard online, and you don't want yours to be caught up in the mix. The right thing to do in this situation is to create a brand voice that is unique to your brand, and that resonates with your audience.
I know you're wondering what a brand voice is. It is the unique tone, style and language that a brand uses to communicate with its audience. Why this is important is that it strengthens and reflects your brand personality, goals, values, and area of expertise and helps connect with your audience.
Your brand voice can be
Friendly
Funny
Professional
Authoritative
Inspiring and so on
The essence of doing this is to create a lasting impression on potential customers and for them to identify you easily.
Create A Content Plan
Trying to create a post just at the dying minute will make you make content that is of low quality, full of mistakes, and inconsistency is inevitable. Your business being on social media simply means you should constantly be in the face of your audience with the content you post, and doing this randomly is not a good idea.
Creating a content calendar helps you
Schedule your post ahead of time
Organize and keep track of your content
Maintain consistency
Gives you the benefit of brainstorming for new content ideas ahead of time
Give your audience something to interact with and keeps your audience engaged all the time
Improves efficiency.
Give Value
This is one major key to growing your business on social media, giving value! It is not enough to create a content calendar and post consistently. You need to share valuable content as it relates to your business.
In giving value, one major thing is to provide solutions that are significant to your business and your audience.
Create something that they can find useful and helpful. It could be something they have never heard before, DIY, tricks, something entertaining, anything that solves a problem. Providing value brings the right customers to your business and helps you earn their trust easily.
Avoid Being Salesy
When you communicate with your customers through social media, it is important to be open and honest in your communication.
This makes them believe that you are not just trying to sell to them and that you actually care about their needs and want to help them solve their problems.
Another way to avoid being too salesy is to be patient and calm in your approach, arrange what you want to say and try to factor in how the audience will receive the messages.
If you perceive that they will receive it wrongly or poorly, then you must change the direction and communication. Finally, you must be as honest as possible if you want to come off as genuine and not be salesy.
Observe Trends
Trends are consistent and specific social behavior monitored over a period of time.
Trends are an excellent way to know what is going on in the minds of your potential customers and how you can easily reach them.
When you observe trends, you get insight into consumer behavior and social patterns, and this can give you a lot of ideas about how to create content, communicate with your audience and market to online customers.
Some ways to easily track and observe trends include research online, keeping up with competitors, high social media Interaction, talking to experts and participating in conferences regularly.
Doing these will help you keep up with and observe social trends easily.
Use Ads
Advertising on social media helps you reach a large audience with your business. When you advertise on social media, you open your business to a whole new world of possibilities available on social media that you have never been able to reach on your own.
Ads, if properly used, can also help you make an introduction or establish a relationship with your potential customers.
Many businesses use ads to promote their businesses, so it is important to be very creative when developing ad content and material.
Collaborate With Influencers
Social influencers are the hottest trends on social media now, and this is because brands are discovering that customers connect more with products that have social proof and come recommended by someone who is popular and respected online.
To effectively collaborate with influencers, one of the most important steps is to find the right influencers to work with in line with what you want to achieve.
It's also a fantastic plan to work with an influencer who already believes in the same values as you so that the collaboration is not forced, fake or too transactional.
Build Trust With Your Audience
The importance of building trust with your online audience cannot be overemphasized because the success or failure of your online venture depends mostly on whether your audience trusts you enough to listen to you.
One good way you can build trust with your audience is by being empathetic and showing that you care.
When you show your audience that you care about them and are not just all about taking their money, then they are more likely to trust your brand and make the decision to buy from you.
You must also be highly responsive, genuinely interested in what they have to say and transparent in your communication, business dealing and approach.
Create A Community
Building an online community is also a great way to build and maintain credibility on social media. However, if you want to succeed, you must be ready to ensure consistency in managing and caring for your community.
Some key ways to build an amazing online community involve engaging with your followers, posting high-quality content with a strong call to action, telling them to join your community and holding Q & A sessions in your stories.
You must also communicate with members of your community and recognize those that are continuously engaging with your posts. These are your recurring fans, and you must treat them with kindness, loyalty and respect.
Creating a community will help you build a strong customer base and encourage people to share your content regularly, which will ultimately affect your business growth positively.
Conclusion
In the process of implementing these steps, ensure you keep track of every phase for you to find out what really works for your business.
The moment you identify it, keep at it and develop more creative ways that you can apply them to your business.
Also check out 10 skills you should have as an entrepreneur.