Have you ever used the Google search engine for answers to those questions you want to set straight with informed explanations? I bet we all have, considering that Google processes over 3.5 billion searches per day.
The Google search engine was visited 62.19 billion times in 2021, dominating the search engine market.
Google has more than one billion questions asked through its lens. According to Forbes, Google is valued at $101.8 billion (£76.2 billion), while Alphabet Inc, which is the parent company, is worth over $600 billion (£450 billion).
Larry Page and Sergey Brin founded it as part of their PhD research work at Stanford University. They launched a search engine made of an algorithm that was first known as "BackRub" in 1996.
Google is an American multinational technology organization that focuses on search engines, artificial intelligence, cloud computing, online advertising, quantum computing, computer software, consumer electronics and e-commerce.
Interesting statistics, I guess! With all these impressive profiles, who would not want to be a part of this fantastic team.
Are you getting googly eyes with these details? Thirsty for a taste of adventure with this fantastic company?
Wondering what being a part of the team will look like? Perturbed about what the recruitment requirements for Google are all about?
Settle in as this article promises a detailed trip around all the company's recruitment process. Perhaps, you might want to grab a pen as these details might come in handy someday.
First find out how to get a job.
How To Get A Job At Google In 2022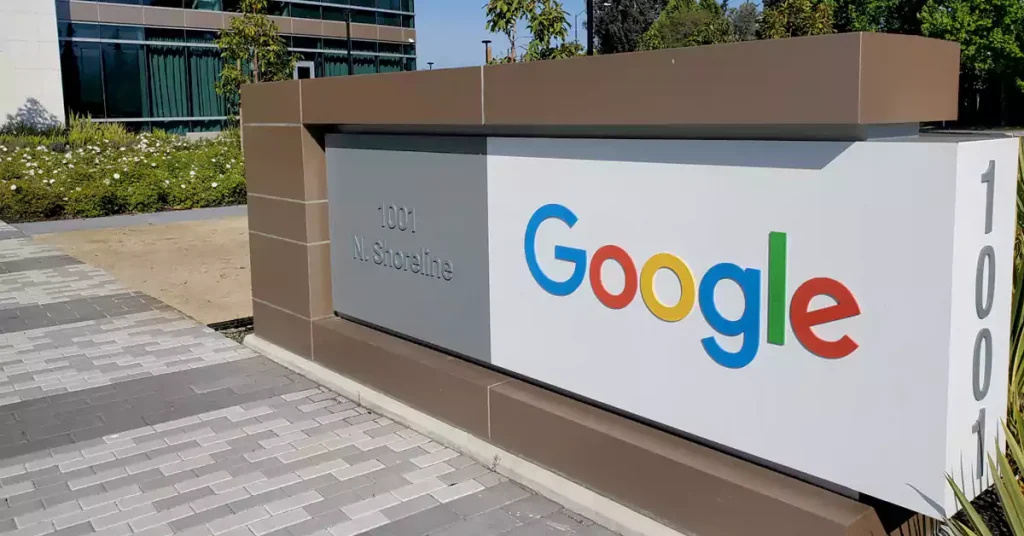 At Google career, every member of their team is crucial, and the expectation for new intakes are such that these employees or would-be employees reflect the goals and objectives of the company.
Firstly, an intending employee should embrace some culture encouraged by Google's recruitment process and this step entails.
Self Reflection/ Self Appraisal
For a tech-savvy organization like Google, the stakes are high for its team, and the drive that fuels the passion for the job is a reaffirmed keen interest in the career path.
This can only be ascertained through a self-reflection process done by the applicant to ensure that there is an ignited passion for the job and not just a spur of the moment decision.
This self-appraisal step is evaluated through basic questions drawn from personal experiences. The response to the question will help assess the employability of the applicant.
The applicant then answers questions such as the one listed below to help with the self-reflection process
What have you learned that has shaped your future endeavours, especially one that has made subsequent pursuits easier?
Can you say that more of your achievements have been a result of personal effort or teamwork?
What do you enjoy more, solving a problem or pushing the discussion forward?
Have you ever had a job that came with a heartwarming reward? Why?
Describe the best team you have ever worked with. What made that team stand out?
This self-reflection process is meant to awaken your mind to the reality of your decision.
Is the technology environment a place for you? Ever had a passion for digital networks and software blocks? This is the first step that prepares you for the job searching process.
The Job Search Process
Getting a job from a company is relatively easier if the applicant understands the organization's core values. This will enable the intending employee to align their aim with the company's goals.
An applicant should visit the company and their team sites and toggle on the web to have first-hand information about this brand of awesomeness. They should view their YouTube channels as well as their locations.
Finally, glance through their blogs and online editorials for updates on job openings.
The entire idea of this process is to enhance goal fusion. It is a premise for connecting the applicant's nurtured dreams and the company's objectives.
A method which promotes synergy and collaboration if the hiring process turns out successful. Applicants can also reach out to recruiters on LinkedIn and other job boards for vacancy updates.
Get Your Resume Ready
This is the first connection you have with the recruiters. Your resume is like a forerunner that goes ahead to prepare the way before you arrive, so make its meeting with the recruiters a memorable one.
Many have fallen prey to recycling their resumes to push out a summary to a recruiter. They have used the same outline to apply for different jobs regardless of the job specifications. It is a trick that will ruin your chances of taking that job spot when you use it.
In getting your resume ready, an applicant should do the following.
Ensure that your skills and knowledge sync with the job description. Again, it is a matter of putting the horse before the cart and not the other way round.
Be generous with information about projects you have managed. What was the outcome of the project? How did you measure the results of the project? When in doubt, can you lean on this formula?
Have you ever had a leadership role? If yes, what was it about? How big was the team? What was the scope of the project?
If you are a recent university graduate or someone with few experiences, include course work and school-related projects that demonstrate knowledge and relevant skills.
Let the content of the resume be kept simple and concise. Although you are trying to sway the recruiter with a compelling resume, it should not be a long and boring read.
If you plan to attach a cover letter that is not required in most cases, try following the same guidelines provided above.
Apply Online
As you know, Google is a web-based platform, and most of its job applications are made virtually. On their website, using the careers search tool, navigate the site to access basic prompts such as;
Who are you?
What do you do?
Where would you like to be?
These prompts will unveil a listing where you will be required to match these listings with your preference. Remember that you can apply for three jobs every 30 days, and so, if you are not lucky with your first submission, perhaps you might be recruited on your subsequent trial.
Please, do not throw in the towel if the first application does not get you a spot with this firm, as opportunities have been made available to enhance your employment chances.
During Google's hiring process, candidates are assessed based on the following terms;
Online Assessments
candidates might be asked to take a virtual assessment. This online assessment can be in the form of a quiz, especially after the submission of a resume.
Short Online Chats
This is often done before the primary interview, preparing the applicant for what is obtainable. This short online chat is either done with the recruiter or a peer on the team to ascertain your skills level.
Project Work
A candidate might be asked to prepare a project that is a particular task that will help evaluate the applicant's problem-solving skills and analytical prowess. This project can either be preparing a case study or providing a code sample.
This process equips the applicants with tips on how to go about the interview before the in-depth one.
In-Depth Interview
The interview process can be tedious as Google handles about 3-4 interviews per day, either virtually or physically. Yet, regardless of its rigour, the interview process still has an atmosphere of friendliness and sheer warmth.
Google's interviews are based on structured interviewing and open-ended questions. These requirements do not counter the basic interview requirements, such as showing up early to the venue and dressing appropriately for the interview.
However, all the basic interview details must be observed to increase your chances of securing the job.
Decision and Offer
After the interviews are done, your result is composed of all the earlier mentioned factors in this section. Here, everything converges to determine your chances.
A recruiter reaches out to you with an offer if you are selected. If the request is accepted, the Google onboarding team will help you walk through your employment package details: your compensation, badging, benefits, insurance, etc.
With that sorted out, you are on your way to becoming a Noogler, and you can put on your hat and start noogling.
Conclusion
Google, as a fantastic company that spurs personal development and offers career advancement opportunities, is valued at $101.8 billion according to Forbes, and it is on its way to becoming the first trillion-dollar company in the history of the world, coming second place after Apple which is the current winner.
It is a company that is worth working for, and becoming a part of the team that is changing the course of digital narratives across the globe is quite a feat, an achievement worth celebrating.