Top 10 American Grants For Small Businesses
Grants are funds given by an organization, sometimes a government institution or charitable foundation, to an individual, business, or small organization like an NGO for a specific purpose.
For small businesses, grants are similar to loans in a way, the significant difference being that grants are free and are not to be paid back.
Grants are the way to go if you are doing something or building a business or project that helps people and are currently searching for the best way to raise funds that will not adversely impact your finances.
We have taken our time to search for the top 10 grants you can apply for as a small business owner, so you might want to take some time to go through this article.
This article will talk about the difference between a grant and a loan and list the top 10 grants functioning in America today.
Loans Vs Grants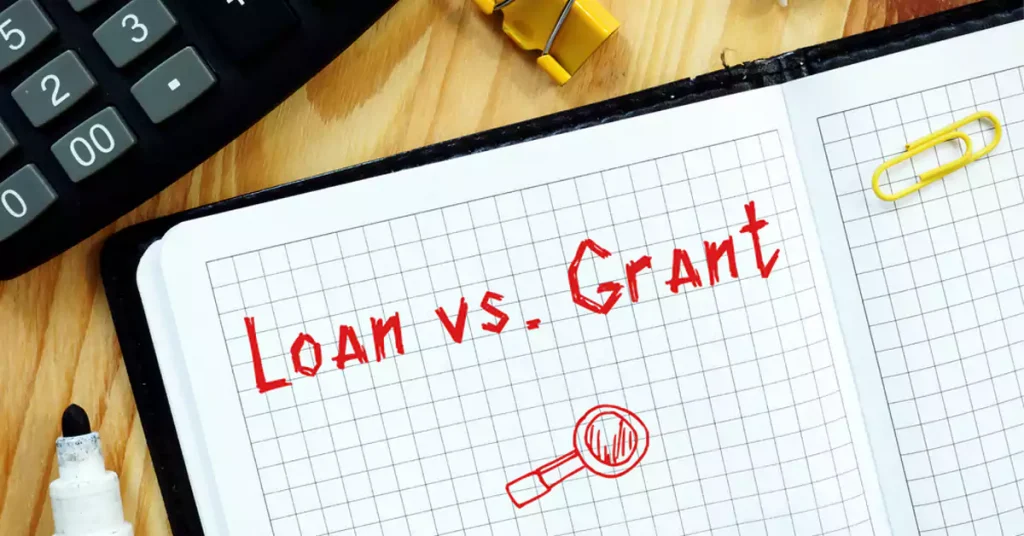 A loan is only given with the condition of repayment, most times with interest. This means whatever amount you receive, you are expected to pay it back within a specified period plus whatever interest is attached to the loan.
Grants, however, do not require any repayment or include any interests. They are free money a business can use to achieve growth within a short time.
However, there are usually conditions attached. The funds are typically given at the discretion of the grant-awarding body, so it may not be the exact amount you need.
While grants are seemingly free money, they are also not easy to come by. Each grant-awarding body sets undoubtedly essential and sometimes very demanding criteria to ensure that those who eventually receive these funds put them to good use.
The awarding body will expect you to meet or even surpass these criteria before being considered eligible to receive the funds.
Though getting a small business grant takes a lot of time and effort, it can be worthwhile because the money given can be used to fast-track your business growth without putting any pressure or having any adverse effects on your business finances.
If you're looking to raise free money for your business, we have compiled a list of options to aid you in your search.
FedEx's Small Business Grant
FedEx is a global shipping giant, and as part of its efforts to help small businesses, it offers enormous grants of up to $50,000.
The FedEx small business grant is one of the most popular and talked about grant projects in the US and is open to legal US residents over 18 years of age with exciting businesses and bold ideas.
Unfortunately, there are only ten winners each year, so you'll have to be very innovative to cut with grant prizes in different categories and amounts between $7,500, $20,000, and a grand prize of $50,000.
To enter, follow the FedEx business website closely for information on when the application window opens.
Fundera's The Zach Grant
The story of The Zach Grant is quite interesting. The grant was founded when Zach, who owned a small thriving restaurant, couldn't get the financing he needed from the bank to open a new location for his business.
Since then, every year, a $2,500 grant is offered to those who need funding to start or grow their business through Fundera, a company that helps small businesses achieve their financing goals.
Its mission is to help small companies to be able to grow their business by accessing finance when they need it, functioning as a non-bank alternative to lending.
Walmart Foundation Grants
Walmart is a giant supermarket retail chain company in the US and, as part of its CSR, offers grants specifically for nonprofits.
Walmart foundation wants to help create opportunities and boost creativity in the small business space. The grants are not a fixed amount and range between $250 and $250,000, depending on the category.
Wells Fargo Open For Business Fund
Wells Fargo is a Bank in the US and consistently supports small businesses, especially after the harsh economic realities of the Covid 19 pandemic.
They offer small grants to small businesses to help them keep their businesses open as they try to get back on their feet. If you fit into their criteria, go to their website and apply. Wells Fargo supports small businesses with millions of dollars in grants every year.
The Amber Grants
The Amber Grant was founded in 1998 by an organization called WomensNet. This grant was created to honor the memory of a young female entrepreneur Amber Wigdahl, who died at just 19 years old before realizing her business dreams.
Since then, WomensNet has given away at least $30,000 every month as grants to women entrepreneurs trying to achieve their business dreams.
Applications for the Amber Grant are accessible, upload a video talking about yourself and your business, and winners are announced every month on the website.
The InnovateHer Challenge
The InnovateHer Challenge grant is offered every year by the U.S. Small Business Administration (SBA). The U.S. Small Business Administration is an American agency that helps small businesses survive and grow.
They created a competition that runs every year for small businesses that can develop a unique product or service that positively impacts women's lives. Any type of small business is eligible to compete, but businesses that focus on women are preferred. Grant money ranges between $10,000 to $40,000.
Nav's $10,000 Business Grant
Nav is a free online service that helps business owners find an easy way to achieve business financing through loans.
They launched the Nav Small Business Grant to give $10,000 every quarter to help a small business go to the next level. To take part, visit their website and follow the steps.
Patagonia Corporate Grant Program
Patagonia is huge on giving back and supporting the environment. Their corporate grant program provides between $10,000 and $20,000 in grant funding to innovative organizations that work to maintain and protect the environment.
If this fits your bill, you can apply on their website.
Cartier Women's Initiative Award
The Cartier Women's Initiative was founded in 2006 with a mission to impact and empower female entrepreneurs around the world.
The grant program is open to women-owned businesses from anywhere globally and wants to focus on sustainability and social or environmental impact.
The processes are robust with much value beyond just the grant money, including mentorship, high-level meetings, and business training with top executives.
Open Meadows Foundation Grant Program
The Open Meadows Foundation searches for entrepreneurs and small businesses focused on improving culture and society through dance, music, theatre, film, books, or any other platform.
The application window opens on their website, so keep following up if you want to participate.
Tory Burch Foundation Fellowship
The Tory Burch Foundation is very particular about empowering entrepreneurs and small businesses, especially women-led or owned businesses.
The foundation offers a fellowship program to 10 selected participants and engages them in high-level training and capacity building.
The participants also receive a grant at the end of the process and access other great benefits. Applications are available on their website, so do well to follow up.
There are many small business grants in The US, but to stand a chance to win any, you have to take it seriously to have an advantage over other applicants.
Also, ensure you have all your business legal bases ready and cover every possible vacuum that may obstruct your chances of getting the grant of your choice.
Good luck in your search!
Also learn how to apply for small business grants in canada.