How to Make Money Without a Job in 2022
Jobs have been a means of sustaining livelihood for years now. Leveraging on the benefits that these jobs present, a lot of people have been able to foot their bills and make adequate plans that concern their future.
What becomes the fate of those without these earning opportunities, especially those that are tethered to a paid job?
Is there a way to make money without a job? Are there other opportunities residing outside these confined office workspaces?
Let us take a walk beyond the walled offices and towering corporate edifices and see what lies on the street of hustle, where many are counting their gains from simple grit and hard work without a paid job.
Can money be made without the usual employment hurdles? Yes! You heard right, and there are a lot of opportunities that offer amazing returns without sitting in an office swiveling chair. In this article, we will look at these opportunities.
How To Make Money Without A Job In 2022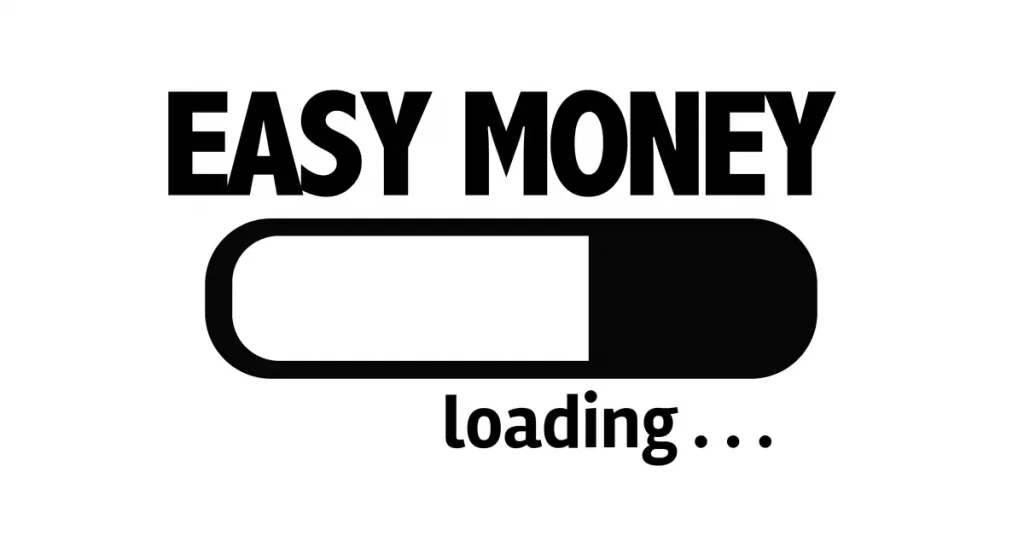 Tired of writing one application after another, bored from being stuck on repeat, and need something more enthusiastic, convenient with better flexibility.
This article has just the right content to soothe those frayed nerves. Here, we have compiled a list of things that can be done to earn money without a job.
Sell Old Books
Do you have old books that are taking up space in your library? These used books can bring great profit as no book has ever lost the use of its content. Today, our history is shaped by the events of the past, those we were able to read or learn about.
Get those books together and send them to either a local bookstore or donate them to a thrift store.
Tips
Organize a garage or yard sale to sell the books at a reduced cost. You can as well donate them to a thrift store or a free library in the neighborhood.
eBay offers great opportunities for these types of sales. Let the books be classified according to niche as that will attract more customers.
Be open about the condition of the book before sales. Disclose any alteration in its content, e.g., if it has a torn page or has pages that have been highlighted by previous users.
Package the book well before shipping as this will prevent damage to the book/books.
Take Online Surveys
These are simple tasks that can be done from the comfort of your sofa or while you are just lounging at home.
There are several companies that are in dire need of feedback and reviews to enhance their brands and products and are constantly on the lookout for people to take surveys and get paid in turn.
With the help of an internet connection and a mobile device or computer, you can connect with these sites and harp on these awesome opportunities.
Top Sites For Paid Survey
a) inboxDollars
b) Swagbucks
c) Branded Surveys
d) Opinion Outpost
e) Life Points
f) Ipsos i-say
g) Pinecone Research
h) American Consumer opinion
i) Survey Junkie
j) Toluna
k) Survey Club
l) Panda Research
m) Mypoints
n) kashKick
o) PrizeRebel
p) OneOpinion
q) Valued Opinions
Start A Blog
Are you driven by the passion for inking your thoughts about certain issues on paper or other media? Do these contributions reflect the happenings in society and seem to catch the attention of readers when shared across boards?
Are there reviews and feedback pouring in from readers on your social media handle on these shared thoughts?
Then it is time to convert this hobby or passive indulgence into something that can fetch some income. Starting a blog is a sure thing if you understand the basics. All that is required is an internet connection and a mobile device or computer.
Tips
1) Have a niche-ready blog. Don't assume everyone wants to read about everything
2) Let your content be about topics that people are currently searching
3) Outdo your competitors best performing subject
4) Get search engine optimized topics trending online with respect to your niche
5) Be consistent with your updates
Sell Branded Shirts
Bring your artistic flair to bear in shirt branding, as this has become a huge source of revenue for many people.
Across all e-commerce stores, pictures of different shirts branded in diverse colors and letterings are seen on display, and many, spurred by the positivity behind the shirts, patronize these merchants with great enthusiasm
Stores like AliExpress, eBay, Amazon, and several others are top spots for these sales.
Become A Photo Library Contributor
Who knew that taking amazing photos can bring about rewards that are financial? The narrative has changed as many organizations and firms are outsourcing their photo contributors through many mediums.
Shutterstock, iStock photo, flicker collection, and royalty images, amongst others, have been contracting external contributors for their library updates.
Tips
1) Submit photos or videos that are in tandem with their requirements
2) Participate in competitions and events
3) Update your profile continuously
Get Paid To Test Websites
Several companies need people who can avail themselves to provide honest feedback about their products. These tests can be done in either written or verbal feedback. They also hire people who test website load and check on their website performance.
Sites That Pay You To Test Websites
a) Bugfinders
b) Enroll
c) Tester work
d) Ferpection
e) Intellizoom
f) Loop11
g) MyCrowd
h) PeoplePerHour
i) Playtestcloud
j) Respondent
k) startUpLift
l) Test.io
m) Testbirds
n) Testing time
o) Testlio
p) TryMyUI
q) Upwork
r) UsabilityHub
s) Userbrain
t) Userfeel
u) Userinput.io
v) Userlytics
w) Userzoom
x) UTest
y) Validately
Sell Virtual Property
Transactions are fast becoming an integral part of our life. Whether it is in the open market or a marketplace on the web, trading has continued to usher in various kinds of business activities.
If you have a knack for business and can complement it with good negotiating skills, then you can take up the sales of virtual property.
The number of businesses transiting from physical stores to virtual ones has soared within the past few years, and this medium has aided the smooth trading operations of most businesses.
Properties can be sold virtually, and the returns are quite heartwarming as well.
Tips
1) Utilize unedited videos for your property virtual tour. Keep it real and true
2) Use good audio for the video description
3) Ensure your uploads should enhance consumer confidence. Is the property worth the buy?
4) Give your customers a 3-D tour of the property
Freelancing Services
Freelancers are not necessarily integrated into a company's employee portfolio but offer services that are required by the firm in exchange for monetary benefits.
These services can either be writing, graphic, or programming service, and all sorts of job opportunities are offered on the platform.
Sites To Find Freelancing Services
1) Fiverr
2) Upwork
3) Freelancer.com
4) Thumbtack
5) SolidGigs
6) Guru
7) Dribble
8) 99designs
9) Behance
10) Flexjobs
11) Toptal
12) PeoplePerHour
13) Freelance Writing
14) Contently
15) FreeUp
16) DesignCrowd
17) Coroflot
18) Codeable
19) Contena
20) Working Nomad
21) We Work Remotely
Content Creator
Creating content on social media platforms has become a trend that is gradually becoming a norm nowadays. The platform offers social networking, interaction, and business opportunities.
Many have leveraged these platforms to produce content that has gotten them followers and financial gains.
Social media platforms like Facebook, Instagram, TikTok, YouTube, and WhatsApp are channels that have played host to several contents across the globe.
Good with the camera? Can you sway an audience with compelling content? Then get on board and begin to make awesome content.
Tips
1) Create engaging content
2) Be consistent with your updates
3) Use a blend of social media platforms to disseminate your content information.
Become A Ghostshopper
In a bid to gain the loyalty of customers and clients, many organizations or brand owners employ the use of ghost shoppers to evaluate and test the quality of products and services anonymously to enhance their service delivery.
Visiting the website of most firms will give you an update on these opportunity offers. Take advantage of these offers and earn some money.
Write An Ebook
Do you know you can turn that writing skill into a creative tool for wealth creation? Writing can be done from the comfort of your home and without much stress. Think you have what it takes to pull off a good book that is shelf worthy, especially the online shelf.
Then grab your pen and write your way to riches. Here are a few tips for you;
1) Develop the idea
2) Expand the idea. Move it from ideation to conception
3) Connect the details and begin to stitch them together
4) Start writing the book
5) Review the book and make corrections where necessary
6) Convert the work into an ebook and upload it on a site for easy access to readers
Conclusion
For the sake of this article, we have decided to mention just these few. There are several other jobs that can be done without being a regular paid staff member.
Dog walking, gardening, item flipping, and several others are amongst things that can be done to make money.
The gravitation toward jobs that are less cumbersome with minimal exposure became high with the emergence of the Covid-19 pandemic, and this has become a trend that is going to stick around for a while, especially when it gives as much as regular paid jobs.
Also learn how to get a job through this post we put together just for you.