Jobs For People Who Get Bored Easily
Every employer of labor seeks to profit from their business, which is structured around the organization's workforce efficiency and operational mechanism, thus the need to recruit the help of skilled personnel who are capable of handling assigned roles or job designations.
Although most of the time, these jobs are a means to an end, a source of livelihood, and an escape from squalor, some people will instead not strut around an office space tending to work-related kinds of stuff.
They would instead want to set up their businesses or do something that is less tasking. These individuals lose interest in pursuing career-driven vocations, and their passion for the job seems to wane with a continued stay on the job.
Engaging in work activities that come with ease and are devoid of workplace bureaucracies is the job for individuals who get bored easily.
Are there jobs for people who get bored easily? If you are not the desk type or not comfortable fitting into a work outfit every day, then this article is for you.
So, here are the top 10 jobs for people who get bored easily.
Tour Guide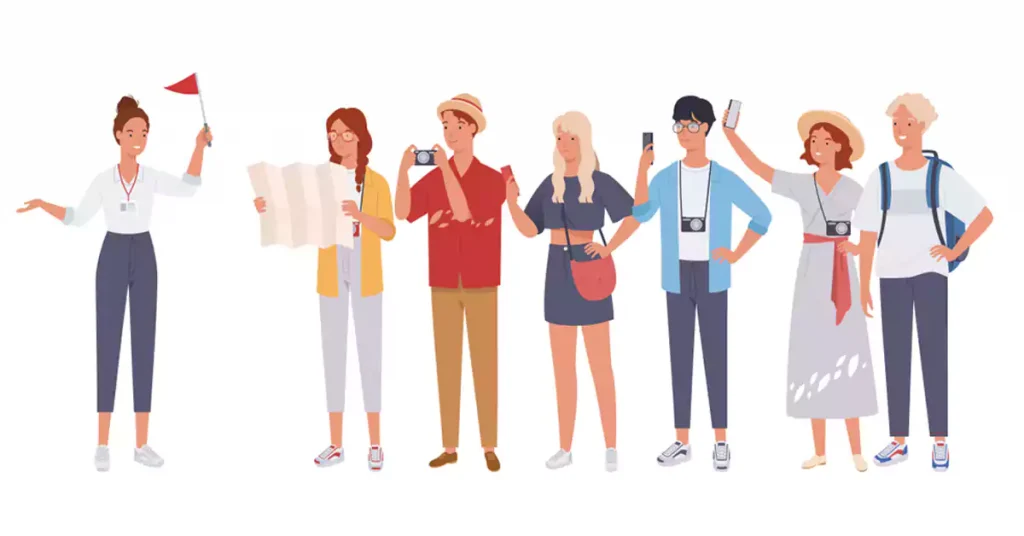 Vacationing and touring give us a glimpse of the outside world. It takes us a step further, away from our comfort and confines. Beyond our walls is a world waiting to be explored, and to make this happen, many employ the help of tour guides to access a hassle-free trip.
These tour guides promote cultural integration and international diplomacy by enhancing trans-border coexistence and multilateral interactions. They are either paid by the tourists or employed by travelling agencies to facilitate the uptake of the touring task.
They receive the tourists on arrival and perform a familiarization initiation which entails greeting and welcoming the visitors. They walk the tourists through the details of their itineraries and provide the best possible guide.
Scheduling and planning visits to destinations of choice, tour guides provide more than a walk-in-the-park role as they often assume the duties of a guardian and ensure the safety of their tourists.
As a job that comes with no required skills, it is a viable option as a job for people who get bored easily. The average salary for a tour guide is USD 22,058 per annum.
Photographers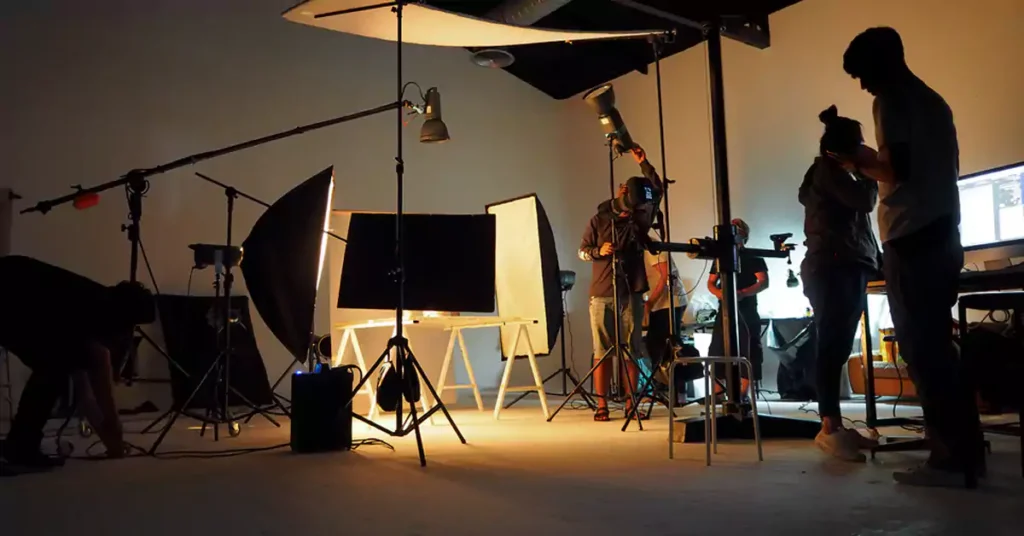 Photography for leisure has transcended the path of pleasure to embrace a more monetized approach. The outside world presents a panorama of splendor that is bestowed on us by nature and human architectural intuition.
This spectacular design is appreciated through the lens of a camera, and although some of these pictures are taken for mementoes, several individuals are instead making profits from this craft.
A good camera and a keen eye for details are required to capture the best moments and relive the most fantastic sceneries. These jobs are for people who get bored easily because photography unearths a passion that fans the embers of visual interest and adventurous intent.
Outside, nature beckons with unrepentant vigor, and within the terrace of our existence are inventions that seek acknowledgement. There are stock photography sites that accept contributions from people who are willing to provide photos and videos to their stock collection.
These contributors get paid based on pay per click, and many make a living out of this craft. Photographers get an average salary of USD 48,210 annually and can earn more as a professional.
These are the list of stock photography sites that accept contributions.
Stock Photography Sites
• Shutterstock
• iStock
• 500Px
• Foap
• Fotolia
• Alamy
• BigStock
• Crestock
• Stocksy
• Dreamstime
• 123RF
• DepositPhotos
• Adobe Stock
Survey Taker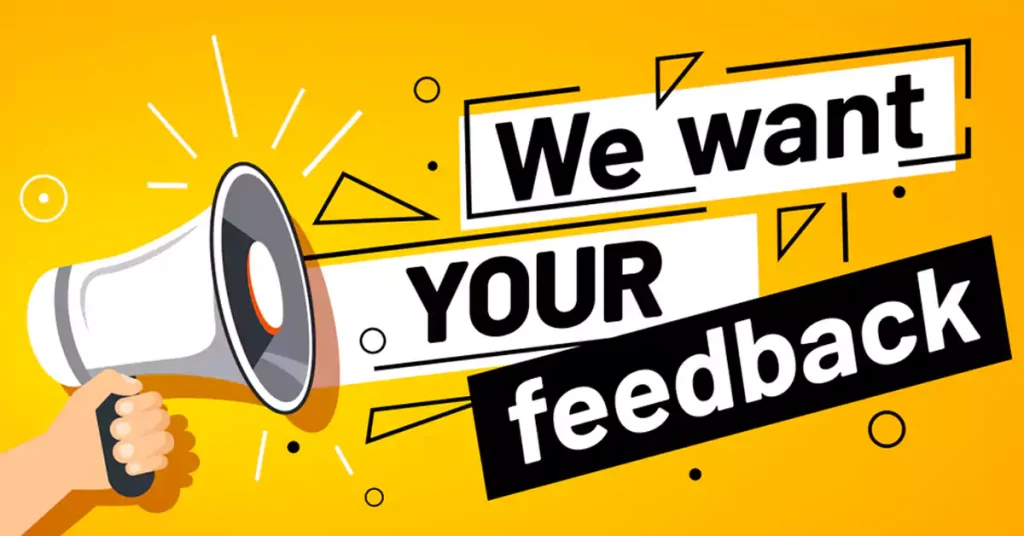 Some companies employ the help of individuals to take reviews and surveys to enhance their service delivery to their customers. Survey takers are paid for their opinions on services or products because the feedback they receive is used by either market research groups, survey companies, or brands.
Since these surveys can be taken from the comfort of a home, many people indulge in them to earn passive income. Participating in these surveys as a survey taker enables you to provide the company with information that will aid the identification of perceptions and attitudes towards services, products, and new concepts.
Jobs for people who get bored easily are subject to factors such as time, choice, interest, and opportunity.
They can earn as much as USD 8 per hour on each survey with an annual average salary of USD 16,000.
The survey takers are rewarded through points accumulation which can be redeemed afterwards or through direct monetary payment. Several survey sites can be accessed online, and here are some of them.
Survey Sites that Pay for Reviews/Feedback
• Swagbucks
• Mypoints
• Survey Junkie
• Inbox Dollars
• Pinecone research
• Branded Surveys
• Pinecone Research
• Life Points
• Opinion Outpost
• Survey Voices
• Toluna
• SurveySavvy
• Survey Club
• American Consumer Opinion
• Ipsos i-say
• YouGov
• PrizeRebel
• Vindale Research
• One opinion
• Valued Opinions
• Mindswarms
• Kashkick
Real Estate Agent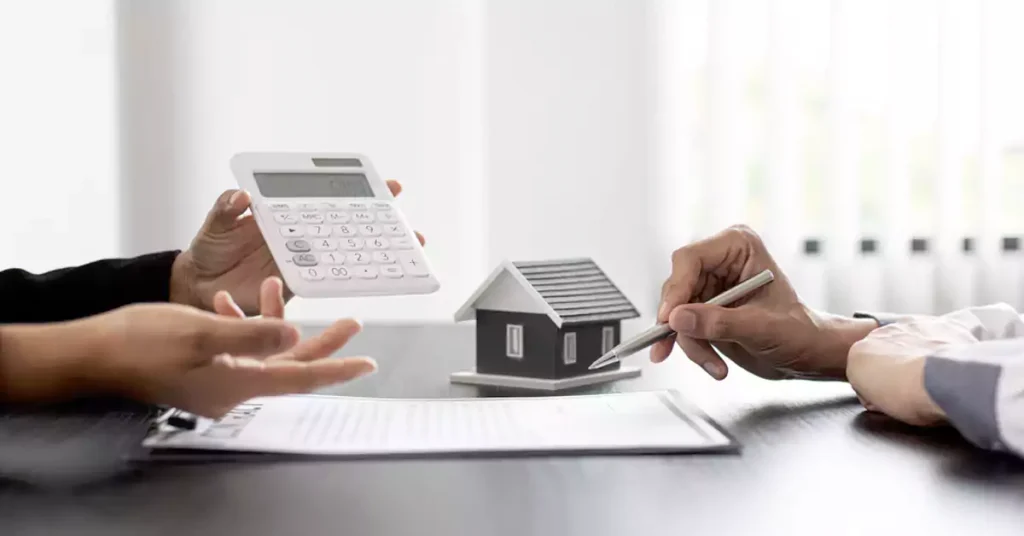 These people sell or lease out properties to interested buyers for a period. It is a job that does not require a lot of time or skill hence the adoption by many who feel interested in this line of business.
Listing of homes and properties can either be done virtually or physically. The agents can work around their schedule to provide services such as valuation of the property and the procurement of documents supporting the sales or lease of the proposed property.
If you have a flair for architectural inclinations, are fascinated by building designs, and are caught in the frenzy of property commercialization, then this field is for you.
It is a market that is gaining recognition, and with the increase in urbanization, property development has been gaining prominence and dominance across the globe.
Real estate agents earn an average income of USD 62,970 yearly, a statistic growing with the emergence of modern architectural ideas and inclinations.
Entertainment Critic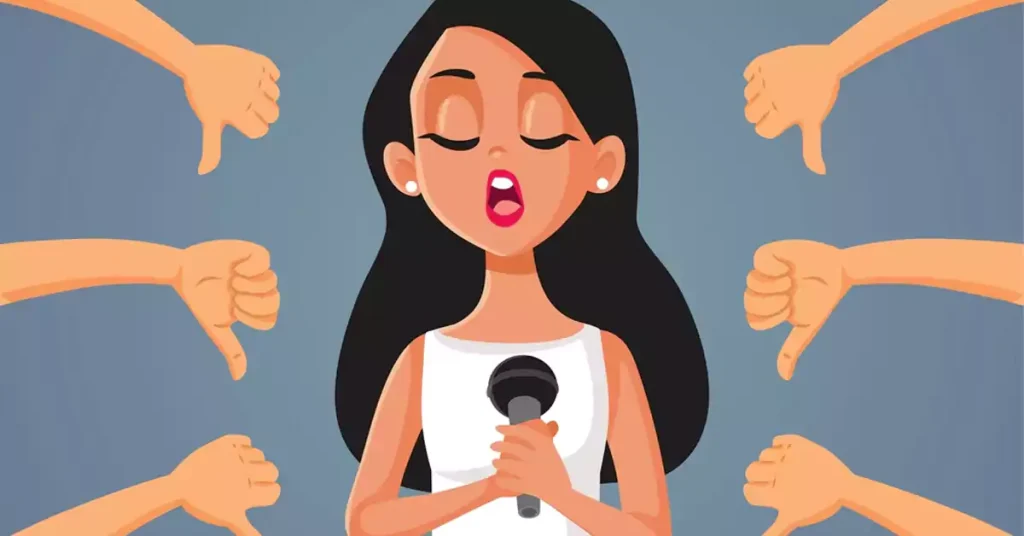 According to the job website Indeed, entertainment critics such as movie reviewers earn USD 72.000 annually.
The entertainment industry is a fusion of arts like music, movie, cinema, fashion, and several others. This industry relies heavily on reviews to put together a performance that will be worth its viewers' time. So, most entertainment companies garner reviews through surveys and feedback mechanisms.
The entertainment company designs to promote and enhance its customer service received based on the response received from the survey participants.
If you are not keen on designated job dispositions and prefer working within the ambits of your schedule, then taking up a job as an entertainment critic offers immense benefits that will generate income and networking.
These reviews are informed by statistics collated from several participants who can provide honest opinions about a particular subject of interest in the entertainment industry.
Film Review Websites
• Rotten Tomatoes
• Guardian
• Roger Ebert
• Yahoo! Movies
• IMDB
• Metacritic
• MrQE
• Flixster
• Film.com
• Film Comment
Gardener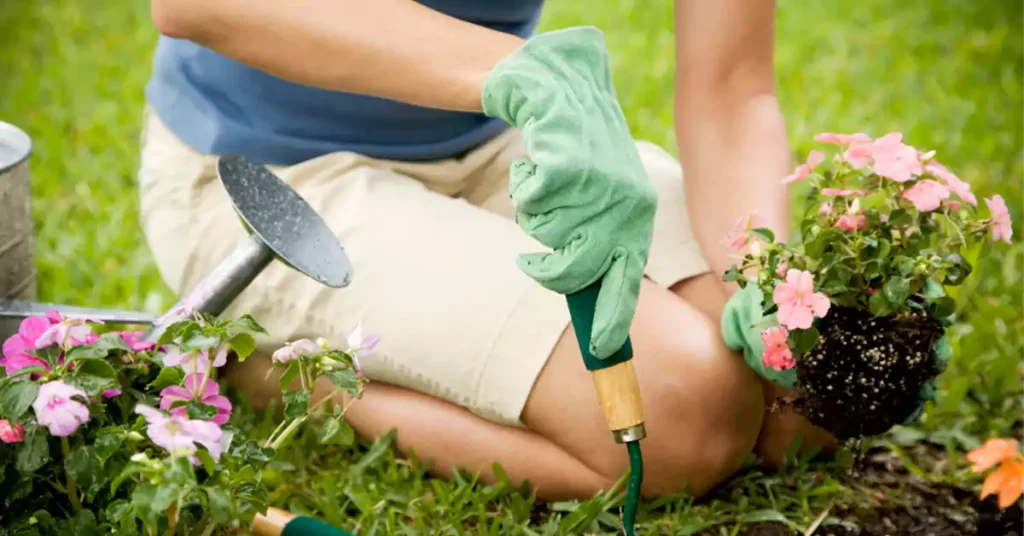 Horticulture and landscaping have become quite lucrative for many as private, and public individuals seek this business. The beautification of surroundings has become more than an aesthetical display but that of environmental awareness and management.
Gardeners are hired to provide skilled service to customers who delight in having a tastily designed environment.
Earning USD 32,000 per annum, a gardener can extend the benefits to embrace landscaping and outdoor floral designs, a more reliable source of income.
Gardening is an excellent job for people who get bored easily because a skill spurred by enthusiasm can become a full-blown career with little or no expertise.
Bartender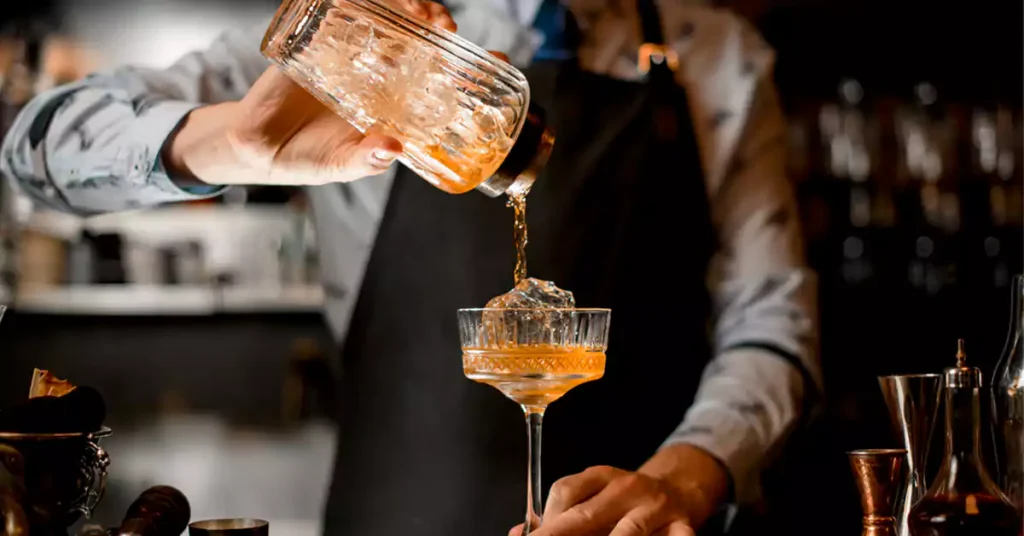 If you think you have the knack for cocktail presentation, serving in a bar, or mixing a cocktail of good drinks with a great deal of interpersonal relationship, then a bartender job might just be the ideal thing for you.
Behind the premise of serving and enjoying the company of a few good friends, bartenders can also make recommendations to customers on the type of drink to take.
They tend to customers and indulge their craving for thirst, prepare their orders, and keep them engaged in a conversation.
It is a job that can be done passively or as a side hustle, and with the workers earning an average salary of USD 27, OOO, it's a job that can be incorporated into other professions like most of these bartenders work at night.
If you like the party vibe and have good hands for cocktail preparation, working in a bar offers opportunities in tandem with the hospitality business and a sure job for people who get bored easily.
Nanny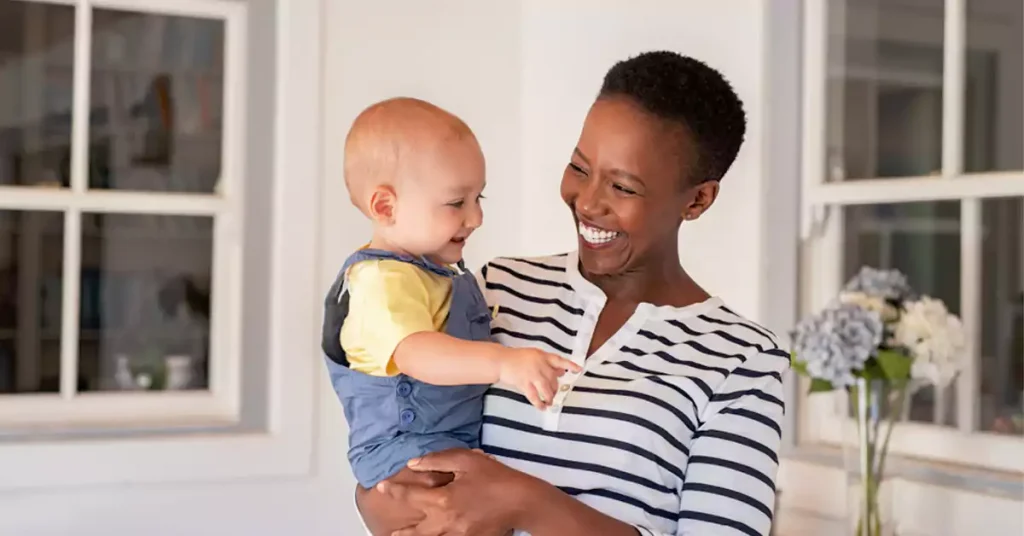 Domestic assistants have been a massive part of many homes for a long time. Helping employers with household chores and managing situations when they are indisposed.
Nannies are recruited to take care of the children in the absence or presence of their parents or guardians.
Nannies are good jobs for people who get bored easily and make an average salary of USD 25,510 annually. They have become quite indispensable with the continuous emergence of a career-driven populace.
Secret Shoppers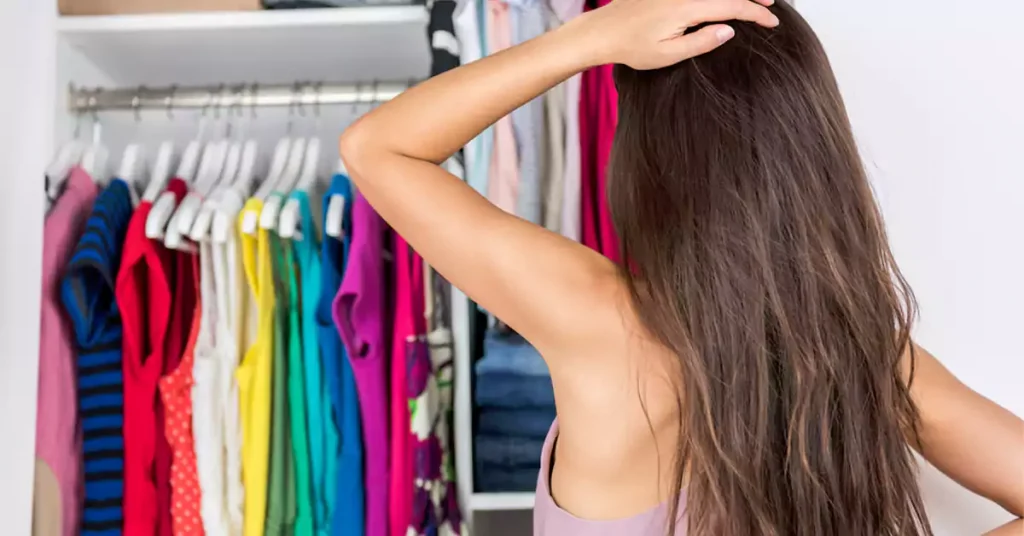 Brand owners and organizations often seek the expertise of secret shoppers to get reviews and feedback on their products. These reports are then summed up to analyze, address and promote the brand service delivery in the best possible way.
Translators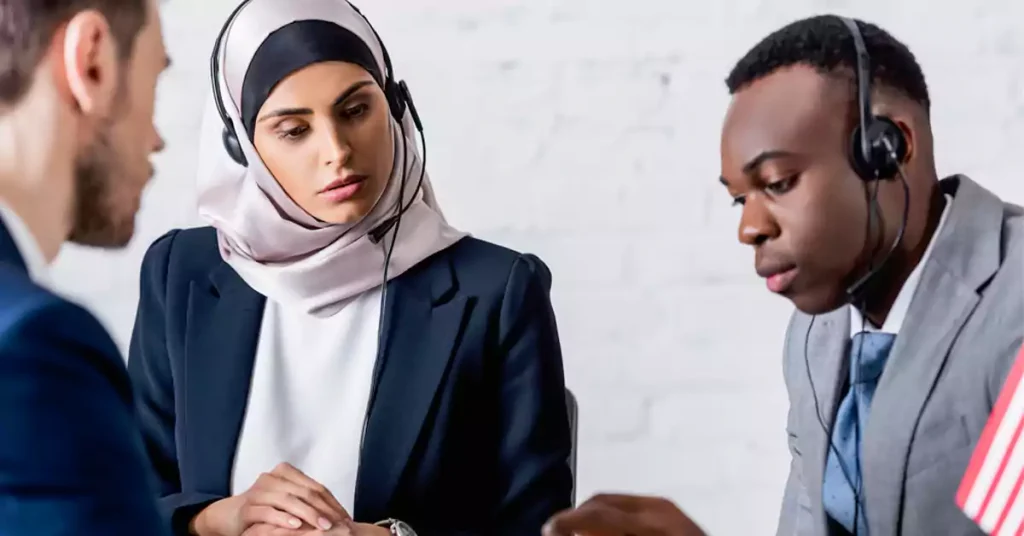 Translators help make a language more accessible and transferable to another person in an understandable format. They convert oral, written, video, and audio messages into a described language the employer provides.
They are certified by the American translator association. This body regulates the activities of these individuals and ensures they abide by the tenets of the law guiding the translators within their region.
A translator earns about USD 54,000 annually, a job that can be done simply with a PC and internet connection. It is done with no stress hence jobs for people who get bored easily.
CONCLUSION
If you're one that gets bored easily, these are jobs you should try out. You definitely wouldn't get bored doing any of these above-listed jobs.
Also find out how to get a Job.